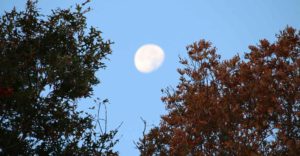 Welcome to the Enchanted Forest Retreat!
We welcome you to the full immersion experience for the weekend.  Enjoy a 2 night stay (or longer!) as part of your conference, workshop and Retreat.   Accommodations are shared in a fabulous country style retreat!
Relax, learn, connect in the beauty of the natural forest.  Book your business or personal retreat at Enchanted Forest and take your life to the next level!

Retreat activities are outdoors in the open air, rain or shine, or indoors in cozy comfort. Hike nearby Mount Sunapee, take a dip or paddle in pristine Lake Sunapee, ride the rail trails and commune with Mother Nature in our beautiful natural environment.
Retreat guests can enjoy preparing their own meals, take-out/catering or home-cooked meals (extra fee).
Bring a beach chair for outdoor events. (We have chairs, but if they are all taken, you will be happy to have an extra!) Wear layers for comfort and warmth as the weather changes radically here, and you never know!  Bring bug spray if desired.
If you wish to present a workshop or service, or sell a product, inform the host.  We share a split of product or service sales with the host.  Please bring a table and chair for any exhibits you wish to provide, or rent one to make it easy!.  Great for mindful meditation groups, yoga retreats, drum circles, Reiki shares, healing workshops and more.  Massage tables and chair are available.  Showcase your talent and experience.  Bring your business cards for networking.
The terrain is natural forest and mountain with un-level rocks, granite, dirt and grass.  Wear flat sturdy footwear.  Hiking boots are a local essential! If needed, bring a cane.  Let us know if we can assist you in any way.
We look forward to creating an enriching experience with you!
Accommodations: The retreat bedrooms are on the second floor of a country Colonial home.  On the second floor, there is a large king bedroom with an extra twin bed and closet, spacious cathedral ceiling and skylight with mountain view, and a large double open concept room with a thick privacy curtain for splitting the space into two separate sleeping areas. The space offers a queen bed, two twin beds (trundle bed), and double futon convertible, computer desk, ergo chair, kitchen table with 6 chairs, easy chair, big screen TV and furniture, with multiple windows overlooking the mountain view.  The second floor has a shared bathroom with a stall shower and sink with toiletries too.  Extra full bathrooms are available, as well as extra rustic outdoor camping toilets for the adventurous types.  You can even pitch your tent to camp in the woods, for a truly special experience under the treetops or by the brook.  Watch an incredible array of evening stars shining upon you, and even see the Milky Way! We have a kitchenette with refrigerator, electric stove top, microwave and toaster oven.  There is a big screen Roku TV, a small wall TV, and free high speed WiFi.  Laptop with HDMI connections and screen provided for your presentations upon request.  Fresh sheets/pillows and hand soap and sanitizers are provided. (If you prefer, host can provide extra cozy towels for $5  a set) Enter through the rear sliding glass doors.  The outside doors remain unlocked.  Leave your valuables in your locked car please.  Guests have parking priority, please car pool to help us provide more parking for all.  We will assign a spot for you. Disinfectants are provided.  There are plenty of large windows and both A/C and heat are available for your comfort.  Let us know what you need to make your meeting a huge success!
Prices subject to change based on holidays and weekends. Fee does not include workshop, only overnight accommodations. Call us to learn how we can boost your value with a fabulous country retreat!