Live & Online Courses & Strategies. Host A Course At Your Clinic!
Expert Orthopedic Physical Therapy Consultation & Treatment
Health & Wellness Coaching, Balance & Fitness Training
 COURSE TOPICS
Professional & Public Seminars, Talks, Workshops.
Inspiring people for over 25 years.
Educise is an approved provider of continuing education for NCBTMB, Inc.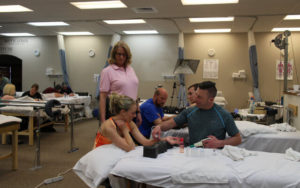 HOST A LIVE CLASS
Hands-on education your team can apply immediately.
Design a program to meet your goals. Live or online workshops.
Focus on experiential education backed by research.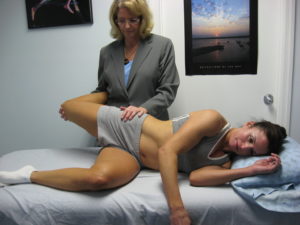 HEALTH SERVICES
  Move now toward optimal health. Personalized, hands-on expert care.
Precision exercise training & manual therapy for measurable results.
Release pain & tension, tune up your body & get moving again!
Orthopedic Myofascial Certificate
Boost your patient's confidence with our comprehensive manual therapy training! We've distilled the most effective soft tissue techniques into an easy-to-follow program, providing you with:
A solid foundation in core techniques: myofascial release, cupping, trigger point release, vibration, positional release, and mobilization tools.
Precise assessments for uncovering underlying barriers to tension and pain.
Simple biomechanical screens to identify areas of impaired mobility quickly.
A toolkit of proven techniques for pain management, enhanced circulation, flexibility, and postural correction.
Insight into and addressing the root causes of pain and dysfunction by targeting the fascia.
Confidence in tackling prevalent problem areas like piriformis, SI Joint, quadratus lumborum, iliopsoas, TMJ, and more.
Elevate your manual therapy skills, build trust with your patients, and enhance your practice today!
Fascial Cupping Therapy for Rehabilitation and Performance Enhancement
Save your hands with me! Many clinical conditions benefit from fascial cupping as part of program design to improve physical performance and functional outcomes. Join me as I walk you through an understanding of the fascial system, the effects of negative pressure modalities, and the evidence that supports the inclusion of cupping in both rehab and sports therapy applications for rapid, measurable results.
2-Day Orthopedic Myofascial Masterclass: Solutions for Pain, Posture & Mobility
Join me, Theresa Schmidt, PT, DPT, MS, OCS, LMT, CEAS, CHy to build a solid foundation in the leading soft tissue treatment techniques, including: Myofascial release Cupping Trigger point release Positional release (strain and counter-strain) Foam rollers and mobilization tools AND MORE! Find out what techniques are supported by evidence, which ones provide meaningful results, how to match the right technique with a particular patient's needs, and more! Get it with me for only $199.99 to save 57%:
Rise to the Next Level
Learn best practices

 

you can apply immediately

Master skills

 with live or online training

Host an interactive class,

 inspiring workshop or keynote

Join our community of VIPs on 

your path to success with full access to our online education.
Expert Clinical Consulting with the Clinical Strategist

Personalized integrative care

 for your healthy lifestyle

Expert Consultant

for personal injury & malpractice cases
Want measurable results, quickly?
Educise enhances your learning experience and informs clinical decision-making with real life examples, current evidence, educational resources, coaching and interactive programs.
Upgrade to Clinical Coaching with an annual subscription to receive:
Monthly Top Tips
Quarterly live Mastermind webinar
1:1 Coaching with expert clinicians
Discounts for live events and products
Customer Care
We are committed to providing excellence and
unparalleled customer service.