INDIVIDUALIZED EVALUATION AND TREATMENT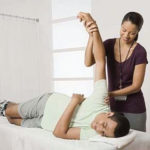 Your physical therapist performs a detailed examination that may include: Medical history, posture assessment, palpation, movement analysis, pain testing, nerve, muscle strength, balance and coordination testing, work or sport and functional evaluation. Your treatment plan is designed specifically for your condition to help you to achieve your maximum level of performance and health. Your therapist will teach you how to protect the healing tissue and avoid further injury. We also teach you how to take care of yourself, with prescription of a customized home exercise program. At Educise, you get results!
Your therapist is an expert in orthopedic physical therapy, skilled in extensive manual therapies including:
Myofascial release, medical and sports massage, acupressure
Pain management using natural means
Joint mobilization/manipulation, visceral manipulation
Functional training, neuromuscular re-education, balance exam and training
Muscle energy, PNF, stretching
Strain/ counterstrain, positional release
Craniosacral therapy
Precision exercise and fitness training
Orthopedic, post-surgical and sports rehab
Therapeutic Exercises and Functional Activities: Flexibility and strengthening, balance and coordination training, open and closed chain activities, sport specific training, aerobic conditioning, dynamic spinal stabilization, PNF, muscle energy, manual and equipment based resistive exercise, gait training, fitness, and precision exercise designed to condition you to return to your work or leisure pursuits.
Comprehensive Services:
Orthopedic injuries, muscle strains, ligament sprains, fractures
Post-surgical conditions, Sports injuries
Auto accident injuries and work injuries
Joint disorders and arthritis, Joint replacements, Spinal pain
Chronic pain, Fibromyalgia, Myofascial Pain, TMJ, tension headache
Hand injuries, Neurological disorders, Balance Issues
Work injury prevention and ergonomic assessment and advice
Therapeutic modalities include: cupping therapy, ultrasound, diathermy, electrical stimulation, thermal therapy, full body whirlpool, acustim, TENS, NMES, microcurrent, IASTM, paraffin wax and taping
Exercise and fitness equipment includes: Elliptical climber, stationary bike, cross country Nordic track, Airdyne upper/lower body ergometer, free weights, rebounder trampoline, BOSU balance trainer, fitness balls, rockers, balance and agility trainers, steppers, and more.
We work closely with your physician and other health professionals.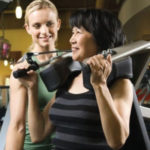 Communication is the key to good treatment planning and achieving results. We provide up-to-date reports to your doctors to keep them informed of your progress. Note:  A physician's referral is recommended, but not necessary. Ask your doctor how physical therapy can help you, or contact us for more information.
Ergonomic Assessment and Injury Prevention
Corporate Injury Prevention Programs and Back School
Certified Ergonomic Assessment and work injury prevention, on-site Ergonomic analysis
Stress Management Programs
Our speakers bureau provides outstanding programs to community groups as an educational service.  Inspire your crowd! Ask how we can help make your next meeting a success!